Ready-To-Go Content
DynaTouch has developed a full library of off-the-shelf, Plug & Play content modules that are included in our OneSource Solutions™ packages, most of which can also be selected and included in custom interactive solutions. In all cases, we can tailor these modules to match your style and branding, and will work with you to integrate them into your display content, as needed, to meet your specific project requirements. The following is a list of some of our Plug & Play modules.
Contact us to learn more about them and how they can help you achieve your project objectives.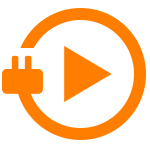 Air Force OneStop™
All About Diabetes™
Army OneStop™
Army Housing OneStop™
Army Lodging OneStop™
Army Personnel OneStop™
Best of the Internet eHealth Websites
Cool Tools & Videos (for Health & Wellness)
Health & Wellness OneStop™
HR Express™
ICE Comment Card Module
IHS Journey to Wellness™
IRS OneStop™
IRS Express™
Job Seeker™
Joint Services OneStop™
Preventing Lead Poisoning
Marine Corps OneStop™
Medications, Diseases, Treatments
VA My HealtheVet Express™
Navy OneStop™
PTSD / Mental Health Module
Self Assessment Tools (Health & Wellness)
Stop, Look & Listen to Your Health™
Surgical Videos
VA Appointment Vouchers
VA Move! Module
VA Patient Education & Service™
Vaccines / Immunizations Videos for Older Adults
Vets Connected (Behavioral Health Module)
ADA/Section 508 Features
There are two regulatory standards to consider in the design of any kiosk project: the Americans with Disabilities Act (ADA) and Section 508 of the U.S. Rehabilitation Act. All DynaTouch hardware solutions are configured with these standards in mind, and when combined with our TIPS kiosk software our solutions support ADA and Section 508 requirements to the maximum extent possible.