Total Solutions Approach
Kiosk Hardware, Software, Content, Services
In addition to hardware and software, our total solution approach includes a full range of kiosk development and support services:
Planning & Design
Integration & Testing
Worldwide Deployment
Content Management
Remote Monitoring
Usage Reporting
DynaTouch's award-winning Veteran's healthcare kiosks encourage veterans to take control of their own care, thereby improving customer satisfaction, enhancing clinical outcomes and reducing overall healthcare delivery costs. Empower veterans with self-service kiosk solutions — from My HealtheVet registration kiosks to patient education kiosks to directory/wayfinding kiosks — we have a solution to meet your needs.
Contact us today to learn more about our many products and services designed specifically for Veterans Healthcare needs.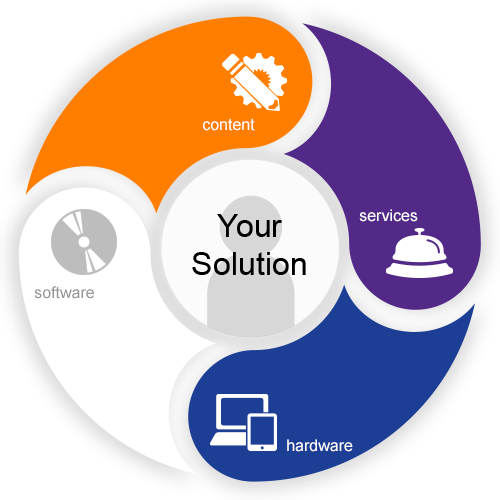 Veterans Healthcare Kiosk Features
Intuitive touchscreen interface with a focus on patient self-service functions
Safe and secure unattended operation, with advanced security features to prevent access to the operating system, network or unauthorized Internet sites
Large, easy to read display with polarizing filter for maximum privacy
Supports 24 × 7 remote monitoring for trouble-free operation and maximum uptime
Monitors kiosk usage and optimizes patient and visitor self-service functions with built-in usage logging and powerful, web-based reporting and analytical tools
Scalable and flexible interface, to easily accommodate updates and changes as needs evolve
Patient Access Solutions
My HealtheVet
eBenefits
VA MOVE!
Patient Education Solutions
Health Tutorials
Cool Tools & Videos
Medication Facts Interactive Surveys
Visitor Surveys, Patient Satisfaction
Health Assessment Directory /Wayfinding Solutions
2D / 3D Maps
Animated Routes
Mobile Access Info & Assistance
Jobs for Vets
Transition Programs
Recruiting/Job Apps
Forms & Applications
Full Regulatory Compliance
Meets all Health Insurance Portability and Accountability Act (HIPAA), Americans with Disabilities Act (ADA) and Section 508 regulations
Compliant with the Joint Commission on Accreditation of Healthcare Organizations (JCAHO) by providing and documenting patient information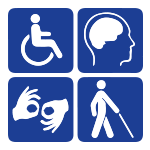 Since 1988, DynaTouch has been awarded over 600 government contracts. We have in-house experts in government procurement, and multiple strategic partners that help make buying a breeze. Our products are available via:
GSA – IT 70
NITAAC NIH ECS-III
NASA SEWP
CHESS IT E-MART IDIQ