Total Solutions Approach
Kiosk Hardware, Software, Content, Services
In addition to hardware and software, our total solution approach includes a full range of kiosk development and support services:
Conceptual design and consulting
Off-the-shelf application software, content modules and design templates
Custom software and content design and development
Hardware selection, testing and integration
Program and project management
On-site delivery, installation and training
Worldwide maintenance, remote monitoring and support
Ongoing software updates and content management
DynaTouch has provided services on hundreds of projects with all branches of the DoD (Army, Air Force, Navy, Marine Corps, Coast Guard, National Guard and Reserve), as well as VA Medical Centers around the country, many other federal government agencies (IHS, IRS, FBI, DEA, DHS, DOE, NASA, NPS, TSA, USDA, USPS), and various state and local government agencies. In addition, we've developed solutions for the government of other countries, including solutions for the Mexican Government and the Republic of Trinidad & Tobago.
Our TIPS OneStop™ kiosk has been deployed in hundreds of government locations across the country and around the globe. Robust security and privacy features are provided by our TIPS™ Kiosk Management Software and built into every DynaTouch provided kiosk.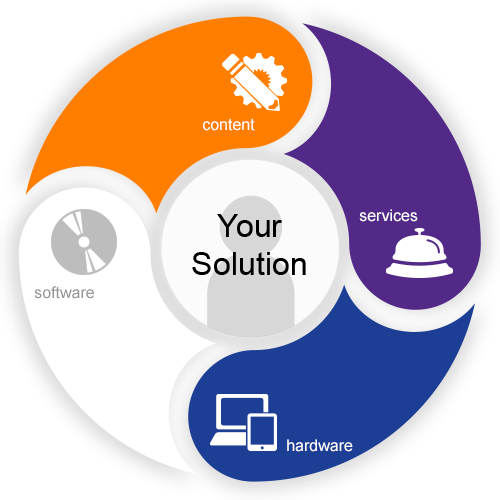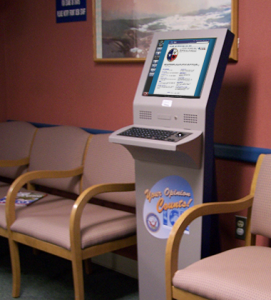 Government Kiosk Features
Intuitive touchscreen interface with a focus user-friendly self-service functions
Safe and secure unattended operation, with advanced security features to prevent access to the operating system, network or unauthorized Internet sites
Large, easy to read display with polarizing filter for maximum privacy
Supports 24 x 7 remote monitoring for trouble-free operation and maximum uptime
Monitor kiosk usage and optimize self-service functions with built-in usage logging and powerful, web-based reporting and analytical tools
Scalable and flexible interface, to easily accommodate updates and changes as needs evolve
Full Regulatory Compliance
Meets all Health Insurance Portability and Accountability Act (HIPAA) and Americans with Disabilities Act (ADA) Section 508 regulations
Compliant with the Joint Commission on Accreditation of Healthcare Organizations (JCAHO) by providing and documenting patient information